Description
The complete solution to integrate
Cloudflare Stream and WordPress
Import videos, sign URLs & get analytics in one single plugin.
Install and configure it in 2 minutes, then play your favorite videos from within WP.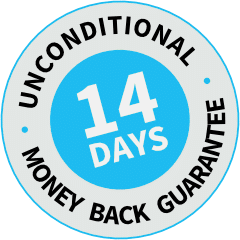 If you don't like CF Power Tools over the next 14 days, we will refund 100% of your purchase.
No questions asked.
1. CF Power Tools just works and it is installed on hundreds of websites hosted around the globe. There's a reason why our customers maintain their CF Power Tools subscription – they see the effect of it!
2. One of our core beliefs is that we put our customers first – ALWAYS – and we do everything in our power to make sure your experience with CF Power Tools is a success.
This guarantee covers a full 14 days, and during that time, we will do everything possible to help you succeed.
Thanks, and we hope to be part of your success story soon!