Today we're going to take a closer look at the best WordPress video hosting plugins for 2022. We'll go over all the pros and cons of these plugins and how they can help you boost your website's performance.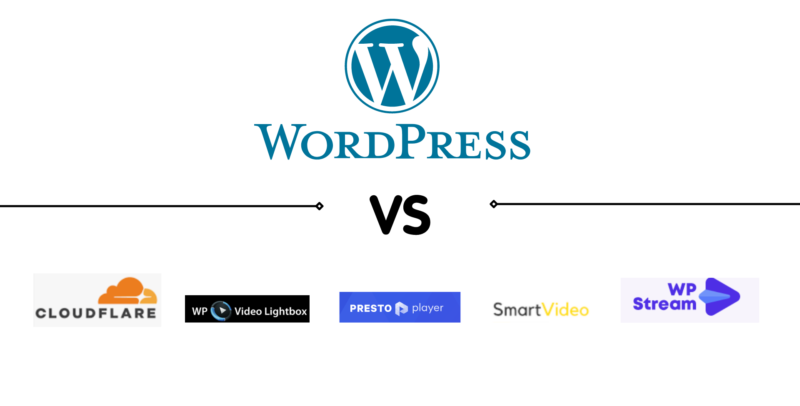 If you've landed on this page, it's because you too are looking for the best way to integrate your videos within your site using the best WordPress video hosting plugin.
Fortunately, you're in the right place!
Because thanks to our experience and those of our users, we managed to create what we consider " the perfect list".
YOUTUBE VS ANY OTHER VIDEO HOSTING PLATFORM
We are aware of the fact that nowadays there are hundreds of services, more or less famous, that allow you to host your content to share it on your site, but how many of them are actually not only efficient in terms of speed and video quality but also affordable?
Because unfortunately, in most cases you can come across two types of scenarios:
Platforms that offer a free hosting service but lack quality in the video and have major limitations such as advertising banners, poor protection of the created content, low bandwidth, etc…
Services that offer a professional service and high-quality video but have complex and expensive pricing plans.
Of course, we know that when it comes to watching a video, we always fall on the fastest and most popular choice which of course is Youtube but what if in addition to Youtube, you decide to put your valuable video content on your site? At that point, it will be your duty to find the right plugin that will help you simplify the whole process of managing video content within your website, ensuring your audience top-notch technologies, because self-hosted video can add significant drag on websites performance, and this could become especially problematic when the number of visitors increases.
To overcome this problem and ensure optimal site performance, WordPress comes to our aid again with its plugins.
But how do you choose the right one?
To save you some time, we have compiled and updated a list of the best WordPress video hosting plugins for 2022.
Probably you already know Cloudflare which it's one of the most famous and powerful CDN system in the world, but did you know that they have a specific service for video?
It is called Cloudflare Stream.
Cloudflare Stream is a video-on-demand platform for building video applications.
Cloudflare Stream encodes, stores, deliver and optimize any video formatted for different devices and network connection. Stream delivers all videos to industry-standard H264 codec and uses adaptive streaming to ensure a smooth streaming experience for your audience. The videos can be embedded on any site and it also supports multiple file formats, mobile platforms, and browsers.

PROS
It's tremendously affordable vs ANY competitor in the market ( big players and small players). CF stream charges you per:
minutes stored ( 5$ for 1000 minutes streamed) rather than per GB because they allow 4K videos to be uploaded and they will create dozen of versions for all devices.
minuted streamed (1$ per 1000 minutes streamed)
It has one of the most secure, fast, and reliable CDN on earth ( same performance as google and Akamai). It has more than 160 servers around the globe so that your customers can stream your videos from any location super fast.
CF stream allows for top-notch technology to secure your videos.
Here is a list of the 4 main security functionalities:
Signed URLs, an industry-top functionality that allows for showing a time-limited token instead of the video URL. This token will expire soon after the user stops the streaming, leaving behind a useless URL.
HLS technology, used also by Youtube. While streaming, il devices videos into dozens of hundreds of small chunks so that it's hard for most downloaders to download it (e.g. JDownloader, video download helper,…)
Whitelist only some domains. Cloudflare Stream can limit streaming from one or more domains only. Which prevents someone to take the link and paste it in any other location different from the whitelisted domains.
Encryption / JWT.

CONS
It's impossible to integrate Cloudflare Stream with WordPress and protect your video easily because unfortunately all those functionalities are not offered by Cloudflare Stream out of the box. Meaning that you need to have a coder to build up a coded solution to use them. But also for this problem, we already found a solution ready-to-use for you and it's Cloudflare Power Tools.
The plugin is a very basic one but it was created to be helpful to all the people that are non-techy. In a few clicks, you can install it and protect your videos by preventing their download whilst still allowing streaming. You will also have detailed analytics directly within WordPress and many other features.
If you want to know more about how the plugin has been made and how can actually protect Cloudflare Video from download click here.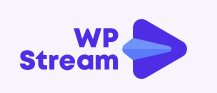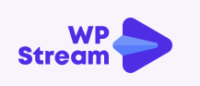 WP Stream is the perfect choice for broadcasting video content on WordPress. This plugin is built to support broadcasting and monetization. This wp plugin is dedicated to efficient live streaming, video-on-demand, and pay-per-view video.
The video player is compatible with all browsers, platforms, and mobile devices. They can stream using multiple broadcasting software like OBS, Wirecast. etc…The video is encrypted despite the category.
Using different payment and e-commerce plugins, you can monetize your content make them available for subscriptions and turn your live video into a podcast.
PROS
All in one player with multiple features.
Ideal for broadcasting.
Great support.
CONS
Slightly expensive after the free trial.
Free trial limits the features.


Presto Player is a feature-packed plugin. Whether the video is your flagship product or part of the marketing campaigns, Presto Player gives you all the options to use video for your business, plus, it works with all hosting solutions that provide public video links.
The plugin comes with dedicated blocks for Youtube, Vimeo, and Bunny.net to make using the plugin even easier.
You can use Presto Player with any page builder and add an email collection field and CTA anywhere in the video. Also, you can use the overlay option to present additional information and captions within your video.
PROS
Presto Player lets you add a call to action to videos.
You can easily set up the plugin to work with your email marketing software and LMS.
CONS
You need to buy the full version to see detailed analytics.
Not a good fit for websites that need a basic video player.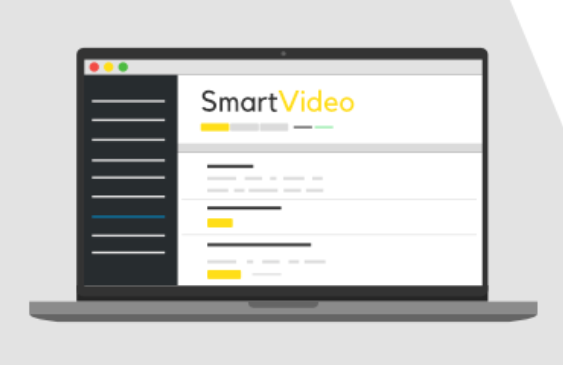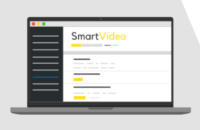 SmartVideo gives your visitors clean, accelerate, and professional playback and allows you to use beautiful widgets for Elementor, Gutenberg, Beaver Builder, and Divi.
Using SmartVideo, you'll give your audience only the content they want without the risk of losing their focus through auto-playbacks or recommended videos.
In addition, you can monetize your videos through ad network integration by simply adding your VAST Ad URL and start generating new revenue immediately through your video content.
PROS
Add a poster image.
Make video autoplay.
Speed up a video in the background.
Make a video loop.
Enable or disable control.
Prevent browsers from forcing full-screen playback.
CONS
Not a great support service for the users.
The plugin does not provide free features and comes only with a paid subscription.


The WordPress Video Lightbox plugin allows you to embed videos on a page using lightbox overlay display.
This plugin can be used to display images, flash, Youtube, Vimeo. iFrame etc in lightbox overlay. The embedded videos can be viewed on iPad too, in addition, it's free to download which means there is no extra cost for you to use it.
PROS
Automatically retrieve the thumbnail for your video and embed in lightbox.
Load Youtube video over https ( this is great if you have SSL installed on your site.
Flexibility of using both shortcode/html code to pop up media in lightbox.
Show description of a popup in overlay.
CONS
Doesn't work very well on a mobile device.


Using HTml5 Video Player FOR WordPress you can play various video files in WordPress through a simple, affordable, easy to use and fully customizable video player that works on all devices.
You'll be able to play/embed the awesome video player into posts, pages, widget areas and template files by taking advantage of the options that best suit your video player needs.
HTml5 Video Player WordPress plugin contains 3 video players:
Playlist on the right side.
Playlist on the bottom.
Simple version.
Moreover, you'll have the option to select one of the 5 custom skins that will enrich the design of your page. The video player is compact and doesn't take up much space on your web page.
PROS
Compatible with HTml5, so video files embedded with this plugin will play on iOS devices.
Works on all major browsers – IE7, IE8, IE9, Safari, Firefox, Chorme.
The video player is responsive.
If you sell video files from your website then you can use this plugin to offer a preview of the video content.
Friendly users interface.
CONS
Not very compatible with Gutenberg version of WordPress.
It doesn't do an automatic update like other WordPress updates.

With Wistia you can upload your videos and embed them on your website but is more of a digital marketing solution than it is a video hosting website.
What makes Wistia unique is that it caters to the needs of expert digital marketers and data-driven businesses; it offers advanced features like embedding lead capture forms or other CTAs within the video player itself.
PROS
Customizable embed player.
Highlight other videos from your channel (no external video recommendations).
Custom branding.
CRM integration.
CONS
Quite expensive ( 99$ a month for 10 videos)
No inherent audience.
CONCLUSION
The WordPress video hosting plugins are great to use, but they are not all the same. To get the most out of your videos, you'll need to choose the one that is right for your goals. The most important thing is to choose a plugin that fits your needs.
We hope you enjoyed our article about the different types of WordPress video hosting plugin we provide to you. With this knowledge, we know that you can easily add videos to your site and keep them hosted in a secure, reliable manner. So what you are waiting for? Download one of these plugins today!